(If you're here looking for bio or pics for a mission website, you'll find those in the Expedition Press Kit at deepseavideo.com.)
A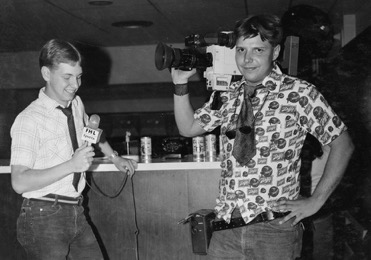 communications technology professional with global video expertise, Ed McNichol started his career in 1982 as a Motion Picture Specialist (84C) editing film and video in the U.S. Army after attending the U.S. Air Force Film School. A Philadelphia native, his career has brought him from California to Oregon, and through Anchorage, Alaska, to his current home in Seattle. He is a freelance editor, post-production supervisor, trainer, photographer and workflow consultant with deep sea research experience.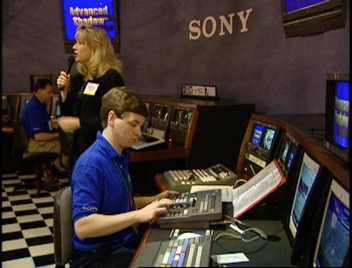 A recognized expert in his field, Ed taught the craft of editing for Sony for eleven years. He traveled the world teaching video editors and technical directors how to expertly operate Sony's broadcast line of switchers, mixers and edit controllers. He also demonstrated Sony's products to many high-profile clients and at numerous trade shows, including the National Association of Broadcasters convention.
He has contributed to the development, testing and documentation of next generation digital tools for numerous equipment manufacturers. His articles on video post-production have appeared in many professional trade publications, including Post, TV Technology, Video Systems and more.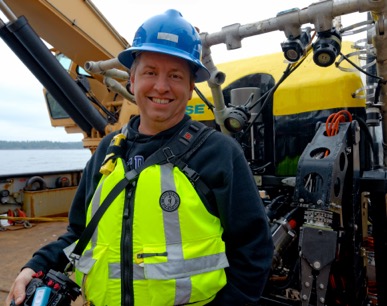 Ed specializes in complex projects that require a systemic approach to provide elegant integrated solutions. His unique blend of technology, creative and people skills contribute to his success supporting deep sea research and exploration using Remotely Operated Vehicles (ROVs).
He has served as an onboard Expedition Video Systems Specialist and Mission Photographer on more than twenty international missions. His specialties include designing, building and operating sophisticated shipboard video systems in a mobile form factor. These systems perform a multitude of mission critical functions, including recording and archiving of high-definition video with embedded metadata, producing live satellite streaming with interactive webcasts and video production services. He also has experience in best practices for digital asset management and protection, as well as event logging. He enjoys capturing dynamic still photos that feature shipboard mission operations while including rich metadata.
An Apple Certified Professional, Ed is proficient in numerous tools, software solutions and hardware devices. He is a member of the Academy of Television Arts and Sciences (NATAS) and the Society of Motion Picture and Television Engineers (SMPTE). He is also the Director of the Seattle Final Cut Pro User Group. His work has received numerous awards, including Emmys and Tellys, and honors at several film festivals. His global client list includes AT&T, Boeing, Disney, FedEx, Microsoft, Nintendo, NOAA, Sony, QVC and Turner Networks.