• grew up in philly
I was born August 13, 1963, in Philadelphia to Rosemary and Edward McNichol. I was named after my father, who was named after his father. The first born in the family, I was, and remain, the apple of my mothers eye. My first five years reflected a typical uneventful suburban development, except for a short and disastrous stint driving and a quick wintertime dip into a goldfish pond. It was a bit of an untypical experience for my parents.
• the fissure
My younger brother Matthew died shortly after birth, an apparent victim of Rh disease and the lack of knowledge at the time. This event was the fissure that would eventually grow into the chasm between my Mom and Dad. I can't imagine how different my life would have been if he had survived. And I can't imagine that my Mom would be the rock she is today without having gone through that dreadful experience.
[Rh disease is a condition that causes hemolysis (rupture) of red blood cells in a developing fetus. Rh disease arises from an incompatibility of the maternal and fetal blood type with respect to Rh factor. See Wikipedia article for more information.]

• front page news
When I was six (1969), my parents moved from our big suburban house in Media, PA, into a row home in a north Philly ghetto. The fact that a white family moved from the Burbs to the ghetto made the front page of the Philadelphia Inquirer. I'm pretty sure it was a move motivated mainly by Catholic white guilt, but deeper than that I think it was a valiant move based on the actions and teachings of Jesus. Anyway, we moved into a Puerto Rican and Black (Negro back then) neighborhood (4th & Lehigh). My Dad organized a safe house for kids called "Open House" and worked really hard to help the local kids stay out of trouble. In front of our house was a park run by drug dealers, and our neighborhood hosted frequent gang wars. It seemed normal to me.
• our patchwork family
Mom and Dad took in two Foster Children, Stevie and Maria Bunn. Stevie was my age and Maria was two years older. Their parents were going through some tough times and the state needed a safe place for these guys. It was nice to have kids to play with. Eventually, Mom and Dad also adopted Kathleen, an infant. We were one big happy family. Stevie, Maria and I were the white kids in the school when I started Kindergarten. And man, were we ever white!
• so much for the sixties
The ghetto experiment imploded under the weight of the changing times of the sixties and whatnot. Mom became "friends" with a local social worker who was more radical than Dad...who the hell knows? Mom and Dad separated and that was it for the social experiment that had been my family. Stevie and Maria were placed elsewhere by the social service agency and Kathleen was removed from the house. I learned at an early age that families can be ripped apart quite easily. I'm glad that I learned then to cherish my family.
• the dust settles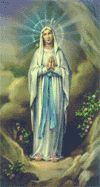 I ended up staying with Dad as Mom went through changes that ended up with her living in California. Dad and I at first lived with my cousins, the Cavenaughs, in West Philly (Overbrook). Dad rented a nearby apartment and we began 6 years of living together. At first I went to the public school, as did my cousins. I think this was a final wave to the notion of racial equality through equal suffering. After a year, I found myself at Our Lady of Lourdes Catholic School, run by Sister Mariam deLourdes - a fantastic movie-type nun. It was here that I established some lifelong friendships.
• a childhood of "visits"
I spent a great deal of my childhood flying out west to visit my Mom. She ended up marrying Karl, the social worker from Philly, and living in Napa, California. I played in their version of Little League. The only record I set playing baseball was the highest medical costs in a single season.
• co-ownership of my mother
Mom and Karl adopted two twin boys in 1975, when I was 12. Their real names had been Casimo and Damiano Mancini when they were born in Italy. But they were now known as Fabio and Roberto. They were four years younger than me and we didn't quite hit it off. They kept referring to my Mom as "their Mom". It was a shock to me to learn that she was suddenly their Mom and I was an intruder.
• dad gets married
My Dad had his marriage to my Mom annulled - the Catholic way of saying it had never officially happened. I think he did this so that he could get remarried in the church someday. He did get remarried - to Maria Christine Hart in 1979. I was 15 at the time. I chose not to participate.
• onward to high school

I picked Archbishop John Carroll High School for Boys because most of my friends were going to go there. The other choice was St. Joseph's Prep, where my Dad had gone. It seemed really harsh (it was Jesuit) and didn't look like a lot of fun. It was also located in a crappy downtown neighborhood, while Carroll was in the suburbs. It turned out to be a great choice, due in particular to the impact an English teacher there would have on my liphe (LOL). Carroll turned out to be a lot of fun! Too much fun...
• co-ownership of my father
Maria gave birth to Patrick McNichol on 2/16/80. Now I got to share my Dad with yet another brother. It wasn't that much of a concern, given the age gap and my ongoing battle for freedom. We actually got to hang out a bit and I found that chicks dug babies!
• let's shake things up a bit
When I was 16, I again went to visit my Mom. She had moved from Sacramento to Eugene, Oregon and was living on some land in a place that was actually called Peaceful Valley. I ended up staying at the end of the summer - quite to Dad's dismay. I don't recall if he put up a fight or not, but I ended up staying. I wanted to live with my Mom for once in my life. And I really wanted a break from a Dad who makes you follow the rules. I can't imagine any reasonable human fighting to keep a 16 year old!
• a sabbatical at 16

I went to Churchill High School in Eugene and had a hard time fitting in. I quickly noticed that they did not take attendance in the high-tech new art of teaching West Coast style. So much for education! I hit the road and barely made an effort at attending. I guess Mom first found out when she went to a parent teacher conference and all of the teachers said, "Your son isn't in my class". Oops.
• back to philly
In

a reverse of my earlier summer, I went to visit my Dad in Philadelphia. While I was there, my Mom in Oregon separated from her husband. There would be no home to return to. Looks like I was staying, and going back to school. Another family split apart.
• and back to school
As a result of my year of freedom, I went back to Carroll a year behind all of my friends. You would think

this would be a horrible experience, but it really wasn't. I had more friends than before and really felt straightened out. I must have really needed that year's vacation!
• yet another sibling
Maria had her second child, Maria Christine, on 3/6/82. Going by the name of Mimi, I barely remember anything of this little girl. I dread the day when she has her own web site!
• we're getting paid for doing this

While I held several jobs during High School, the longest term one was at Wynnewood Gulf, a gas station on Lancaster Avenue just outside of Philadelphia on the Main Line.
• the ball formula

My best friend Jimmy and I had a habit of heading off to the Jersey shore at the drop of hat, usually in the winter, and sometimes for just a day. Our trips were indeed savage journeys into the heart of the American dream. We strode fast, with the wind in our hair, and laughed at our youth. We were invincible, and we knew it. We actually drew up our recipes for having a ball as algebraic equations, dubbed "the ball formula". I still have this important written part of our history, even though it will only ever mean anything to me and my sidekick. Jimmy and I remain lifelong friends. I was his best man and he mine. He is a fine man, and I have had the high honor of sharing the road with him.
• my political anarchy

While a Senior in High School, my prankster self got the better of me when I subverted the entire student council election by creating and posting fliers urging a boycott of the elections. The fliers stated they were from the "Students Against Destruction", which I chose because it shortens to SAD. Quoting outrageous and completely false information, I made quite a case for not voting at all in the election. Such a good case that the frontrunner tried to cause me great bodily harm, to no avail. The flier stated that there would be a "SAD" rally, and the paper showed a bunch of students, mostly Freshman, at the rally waiting for somebody to tell them what was going on.
• graduating high school
When I finally graduated from high school, I was so relieved just to have school behind me. I knew that I would never go back to school again. I knew that college would prove to be as successful as high school in Oregon, although I feigned interest in colleges because it seemed the thing everybody wanted me to do at the time. I eventually decided to join the Army and see if I could grow up a little in the process. In the meantime, there was some partying to be done.
• lived in new jersey

Jimmy and I got a room in a boarding house in Ocean City, New Jersey. Ah, living life down at the shore. We worked graveyard shift at the local A&P supermarket, which was actually a remnant of The Great Atlantic & Pacific Tea Company. Between work and living in a boarding house at a seaside resort, we garnered a lifetime of stories in three months. I highly recommend the experience!
• joined the army

When I was 18, I enlisted in the U.S. Army and became an 84C, Motion Picture Specialist. I was lucky enough to go through film school at Lowry Air Force Base in Denver. Being in the Army and stationed at an AFB for training is as easy as it gets. The school was really good and I learned to shoot and edit film, as well as everything connected with the industry.
I got to ask for my three choices for a duty station towards the end of my schooling. I listed Korea, which I definitely did not want; Germany, which I probably did not want; and Fort Ord in Monterey, which I wanted very much. I guess I knew military thinking pretty well, because I ended up getting stationed at Fort Ord! Or so I thought...
• hunna ligga
When I got to Fort Ord, I was informed that I was actually going to be serving at Fort Hunter Liggett. Actually, when the lady first said it, I thought she had said something like Hunna Ligga, so I asked, "Is that an island or something?" There were loud chuckles in the office as she answered, "Oh, yeah - it's very much like an island!"

It turned out that Fort Hunter-Liggett (FHL) was an Army installation located about 1.5 hours south of Monterey, nestled up against the coastal range in the mountains. It was hot as hell and extremely isolated. The nearest town was Jolon, with a population of 66. The only noteworthy things in Jolon were a Western bar and a store with outrageous prices run by a guy everybody called Robbin' Bob.
My unit was the Headquarters and Headquarters Company, Instrumentation Command, United States Army Combat Developments Experimentation Center (HHC, IC, USACDEC). We all called it CDEC ("C-Deck"). The mission was to perform extremely high tech testing of future weapons and tactics in simulated battlefield environments. I shot and edited documentaries of these tests using 3/4" videotape and 16mm film. I edited these documentaries which were then sent up the ladder to the agencies which had requested the tests. In some cases the documentaries were also shown to the contractors involved in the projects.
• found religion, well kinda

In the Army, we came up with the idea of a religion based around Mumba, the Ancient African God of Music and Dance. This idea came about during a summer picnic behind the barracks. We had guys in the barracks who had built full fledged shrines to their religion, and we wanted our shrine too. I made a sign that said "HAIL Mumba - God of Dance". There was a picture of the image of Mumba, a big face, the caption "God of Dance". Underneath the face was the text "Gotta Dance!".

Needless to say, the first black sergeant to come through the barracks wanted me to take the items down. But I said that it was part of my religion and I had that right. He wasn't buying it. I then said that if I had to take Mumba down, he was going to have to make everybody else take Jesus and Mohammed down. He relented. The next day, I went to the company clerk and officially changed my religion to Mumba. It's still on my records and dogtags today!
• gonzo injection

My friend Bob asked me once if I knew who Dr. Hunter S. Thompson was. I had no idea. He gave me a short bio, and told me that I really should read Fear and Loathing in Las Vegas. I picked it up at a bookstore in Pacific Grove and it really struck me. I have since purchased over forty of these books and given them all away, the last one to my brother Pat.
• death came knocking
On November 15, 1984, Death snatched my best friend, Bob Gammage, in an opportune moment. I've not been the same since. Bob had been my soulmate - a kindred spirit if you will. We lived high and shared adventures and travails. It was a period of my life where I was dripping in life. And he got snatched away in the midst of it. [It reminds me now of the "Undertoad" attack in "The World According to Garp". Just when things seem rosy, keep an eye out for the "Undertoad".]
Since I was his best friend, the Army assigned me to escort his body home to his parents and bury him. It remains the toughest thing I've had to do in my life. Bob had strained relations with his family, to put it lightly. His father has been visited by tragedy so many times in his life that it seemed to have become routine. That whole experience of the trip, and time I spent with his family, is still a vivid memory all these years later. Even though I myself couldn't, my heart wept as I handed the flag from his coffin to his father at the burial. I was 21. And I wasn't ready.
I went back to my base and had a really hard time getting past Bob's death. I asked for and received bereavement counseling that I found very helpful. Seems the Army knows quite a bit about counseling GIs who've lost buddies. The counselor recommended that I try talking to Bob, which really did help. Bob was kind enough to answer me, and tell me the meaning of life.
• the core of the dream
Bob came to visit me one night, while my eyes were shut and my mind was wandering. You may call it a dream, but it felt real to me. I was so glad to see him again, and told him so. I asked him what it was like, being dead and all. I asked if he could walk through walls and do all those ghost things. He said it wasn't like that at all. I asked again what death was like. He replied, "It's the core of the dream, man. The core of the dream." And he was gone. Forever gone.

The core of the dream. What the hell did that mean? I spent months pondering it. Never did quite figure it out. Then some clues got sent my way. In particular, one night when the acoustics were just right, and the blood was running on a lean mixture, I walked outside at a party. And about ten feet away stood a deer. He stared at me, and then continued eating some grass. I sat down and looked up at the stars. One huge group, as large as the sky itself, seemed to make the shape of the "76" logo from the bicentennial celebration. And then it hit me - FREEDOM! The core of the dream is FREEDOM. Everything we dream of is about chasing freedom - the freedom we lack. Free to swim with the dolphins, fly with the eagle and run with the deer. Of course - the deer! I glanced down for my wild companion, but he too was gone. Forever gone.
• out of the army

On August 23, 1985, at the completion of my term, I was released from active duty. My tour had come to an end and I certainly had turned out different than when I joined. It would be three more years before my total obligation had elapsed and I finally received my Honorable Discharge. People who meet me today always seem surprised that I am a veteran.
• my lesbian period
After I got out of the Army, I intended to move to Lyons, Oregon to live with my Mom. But due to car problems, I ended up staying with two dear friends - Bob's sister Lynn and her partner Kristen, in San Leandro, California, for a short period en route. It was absolutely wild. I actually found it refreshing to be hitting the bars with two beautiful women without sexual pressures. We had a blast. We mostly hung out at this dive called "Bill's The Eagle". The other patrons were mostly illegals, bikers, dykes and gays, and other upstanding citizens. What a long strange trip it's been!
• lived with mom
I finally got home and stayed with my Mom for a while and sorted myself out. Having just turned 22, it seemed like a good idea to just hang out and let Bob's wound heal a little bit.
• worked for the state

On the very day my unemployment ran out, I started working for the State of Oregon as an Audio-Visual Technician. The job description was pretty much limited to changing light bulbs in overhead projectors, but I quickly expanded it to Producing, Writing, Directing and Editing. I was a one man band making videos for the state. Everybody I worked with realized that I would be gone soon - that I would hop onto a passing star.
• my first dead show

On May 9, 1987, another major event happened in my life. On a truly strange and wonderful fluke, I attended a Grateful Dead concert at Laguna Seca in Monterey with a group of friends, old and new. I had been on a National Guard Assignment writing for the newspaper at the 82nd Airborne at Ft. Bragg in North Carolina and had booked my return trip to visit some old army buddies still in California. When I called from Bragg, they told me that they had tickets to see Ry Cooder, Bruce Hornsby and the Grateful Dead. I thought Hornsby would be cool, but wasn't thrilled about either of the others. Unbeknownst to me, the band reached out with their huge thumb and squashed the Dead logo into my mushy brain matter for all time. It was at this event that I gained the insight of what can be... and to risk attaining it.
• met kim
While working for the State, I noticed a woman working in another division in the same building. We flirted for a bit and started dating. I was hooked from the get-go; she was pure in a way I had never known before, and seemed to offer an even keel after a decade of hard core partying. We REALLY hit it off, and meshed very well together.
• however...

Bored in a state job, I accepted a position at Westcom Productions in Eugene, Oregon, as Editor. I really owe Doug Barry a huge debt for taking such a risk on me. While I was fortunate to get such a career break, it was the end of my relationship with Kim. She would remain in Salem and that was that. And it was at Westcom that I really came into my own as an Editor. I advanced to the position of Senior Editor and produced some wonderful material while working with fantastic people. Producer erich lyttle remains a friend to this day.
• death knocks again, but...
On my 24th birthday, Mom's friend Dave came to pick me up in Eugene for a day of partying in Salem. I recall that I had 2 Dogfights (a B-52 chased by a Kamikaze) and we bought some beer before we left town. That's about it for my memories on that fateful day. Somehow I got back home to Eugene. Dave wasn't as fortunate.
He apparently rolled his truck on the way to Mom's much later that night and was ejected from the vehicle and thrown into a tree. He was airlifted to a hospital in Portland, where he was not expected to survive.
• the power of marriage (and insurance)
Mom rushed to Dave's side, and discovered him unattended in an empty room in an unused portion of the Pediatrics Ward. Seems he lacked medical insurance...so Mom married him in the hospital! And he was promptly moved to Intensive Care and began a long rehabilitation.
• saint of circumstance
While the gods were punishing Dave that day, they saw fit to bless me. The day after my birthday and the accident, Kim just happened to call me from Salem. I was heartbroken after hearing of Dave's accident and unable to travel to Portland to see him. Kim volunteered to come to Eugene and take me to Portland, a trip of several hundred miles. It was a fateful call, and I can't imagine what would have happened if I hadn't gotten that call. Turns out that Dave ended up cheating on Mom, but it seems I got mine and he got his. Kim and I started a long distance relationship that got a life of it's own when ...
• kim becomes pregnant

In what was to forge our relationship in the heat of crisis, we discovered that Kim was pregnant. I was devastated at the looming execution of my personal freedom and the apparent victory by the responsibility I had successfully eluded for a solid decade. Kim was as confused as I was, but she could not bear the thought of parting with this new life within. We worked as a real team, each with separate interests and desires, to craft a workable solution to the situation. We sought out an independent counselor to help us resolve our opposing needs, and quickly transformed into a complete team. The skills and styles used in this episode have proved extremely useful in our marriage to this day. We decided to bring this new life into the world and hope for the best.
• pregnancy and beyond

Kim and I stayed very close throughout her pregnancy. Through an incredible boss, I was actually able to attend every single one of her doctor's appointments and Lamaze classes. Then, on August 11, 1988 (her due date), Kim went into Labor. She called me at work in Eugene and told me she was having "cramps". I tried to convince her that she was in labor, but she was in a complete state of denial. I drove off to meet her, and we trotted to the doctor's office. It was to turn out to be the most stressful day of my life, and the most joyous. At 7:47 in the evening, Kristen Michelle McNichol was born into the world.
• life in eugene

As soon as Kristen was born, Kim moved down to our house in Eugene. We struggled as all young couples do, but made the best of what we had. Eugene was a great town for a small family, and we loved living there. The work was OK, but the employment situation was worsening.
• the permanent bond

On April Fools Day, 1989, Kim and I were wed in front of friends and family on one of the best days of my life. We had a wonderful time, and really enjoyed spending this special time with everybody. The wedding occurred at the Turner Freeway Assembly of God (and Drive-Thru Chicken) in Oregon. Because it was the beginning of April, I was soon off to NAB and Kim was wrapped up in tax season, so we could only take a weekend honeymoon. We went off to the Columbia Gorge Hotel, who had lost our reservation! We had a great time anyway, but promised ourselves to do it BIG for our 5th Anniversary.
• work with sony

In my work at Westcom, I provided immense feedback to Sony on their high end editing products, specifically the BVE-9000 Edit Controller. Sony asked me to demonstrate the device at the yearly National Association of Broadcasters (NAB) trade show. After that event, I began performing on-site customer training for Sony as a freelance Instructor for the Sony Video Institute.
• moved to alaska

With Westcom taking on water, I quickly developed rat like habits. I searched for a job at various facilities, and luckily ended up not getting some of the jobs I interviewed for. I used my Sony contacts to find out which places had the equipment I wanted to work with. I contacted one of these places, Syntax Productions in Anchorage, Alaska, and discovered that they were indeed looking for an Editor. They flew me up there in February to see if I wanted to really live in Alaska. We figured that, at the worst, it would be an incredible experience for a young family, and leapt at the opportunity.
• off to paradise

When Kim and I were married, we had promised ourselves a BIG anniversary trip for our 5th. We started talking to my travel agent, Caroll Nesbit, about a several day cruise to Mexico. After going through many brochures, we started talking about different destinations. To shorten the story, we ended up going to the Club Med in Moorea and Bora Bora, French Polynesia (Tahiti),

for 10 days. It was the most wonderful vacation we could have hoped for. although it was really tough to get on a plane in Bora Bora with a destination of Anchorage, Alaska!
• apparently it's a whole bunch of countries

In 1993, I had the opportunity to travel to Europe with Mom to visit my brother Rob. Mom went ahead of me and spent some time with Rob in Germany. That's where I hooked up with them about a week later. Apparently, Europe isn't a country

- it's a whole bunch of them and they are all very different. I must have been absent that day in school. Anyway, Rob was going through a tortuous breakup with a woman and there was foulness in the air. But I hooked up with Mom and Rob in Germany. Deutschland was beautiful, and a lot of fun. I only spent several days there before we headed of to London, which appears to be a part of England. For some reason, we couldn't drive there from Germany, so we had to fly. London was a big bustling city, and a very dangerous place for pedestrians. They're also quite snobby when you hand them German currency. It was

then off to Ireland. The Emerald Isle was the best part of the trip, and we spent a week there. The people were incredible and driving in Ireland with Mom was hysterical. Almost everyone in the country drives on your side of the road, and dodging them became a full time occupation.
• the fourth decade begins

I celebrated my 30th birthday with my "2nd Annual 29th Birthday Surprise Party", featuring the Mondo Bizarro Piñata. Although it was August, it was still Alaska, and the day was quite cold. The Pinata was a huge hit and it was an incredibly great party with good friends. If you were there, thanks a million for a great day. If you weren't there, nothing you heard is true.
• moved to seattle
In 1994, the production market was slowing down in Alaska, and I was flying an awful lot of miles for Sony.

Several times, I flew over 30,000 miles in a single month! I started negotiations with a familiar Sony client, American Production Services in Seattle. We ended up agreeing on a deal and Kim and I moved to Seattle at the very end of 1994. I still miss my friends in Alaska, and the beauty of the land, but it can be a very isolating, and expensive, place to live. I'm really glad we lived there, and we enjoy telling friends of our northern adventure.
• scuzzlebutt rears his head

While working at APS, I heard whispered stories of a mysterious outing in the woods each summer. Kim and I eventually made our way up and became Boozefesters, one of the proudest titles I've ever had. If I could easily explain Boozefest, I would. But a magical time like this defies easy explanation, although an educated guess would land you close to the truth. But even going there reveals that the truth is an unspoken bond, a shared experience, and stories to last a lifetime.
• a house becomes home
After two years of renting, Kim and I decided it was time to buy a house.

We did more research than anyone in the free world, or so it seemed. We went to numerous houses, and made a list of what we wanted and what we hated. We studied the Idiots Guide to Home Buying and did everything by the book. We selected the best realtor in the world, Gwen Reyer, to work with us. After some searching, we located the house we both knew we would buy, even before we went inside. We landed our dream home, and completed our quest to have our very own castle!
• off to asia

I had a great opportunity to travel to Singapore and conduct training for Sony at Disney Asia. Each trip was a great time in a wonderful city. The Singaporeans I trained were a great crew, and took me out to sample the local fare each day and teach me Mandarin terms and phrases.
• pat stomps by

After graduating from High School, we brought my brother Pat out to celebrate and stay with us in Seattle. We had a great time together and have grown quite close over the years. He's a good man, and searching for his path. I treasure having him as a brother, and see a kindred spirit in him. He's well on his way to really making a mark on this world.
• the watch
On Christmas morning, 1998, we sat down in the living room to open presents as we always do. As I unwrapped a small package that my father in Philadelphia had mailed, I felt as though I had been transported back 25 years in time. Inside the wrapping paper was a small blue cardboard box with white specks on it. I immediately said, "I know

this box, I know this box". I remembered it from my childhood. I had opened it countless times. I remembered pulling it out of Dad's dresser and admiring it's contents for hours at a time. But the contents escaped me at that point. I knew I had something very different and very special in my hands at that moment. I slowly lifted opened the box, and it revealed my grandfather's pocket watch. My father's most prized possession sat in my hands, staring back at me. Tears streamed down my face as I realized the incredible implications of what was happening. My father was passing me the family torch, was telling me in the only way he really could how deeply he loved me, and that we would not be together forever. I held the most valuable possession I could ever own, and the only thing I ever owned that could never be replaced. This was the only thing my father owned that belonged to his father, and he was passing it to me. I was caught as off guard as a person could be, incapable of speech and with a million fragmented thoughts filling my head. I will never receive a finer gift and I will cherish this watch forever, this golden moment of time my father gave me.
• return to paradise

For our tenth anniversary, Kim and I went on another trip to paradise. This time we headed to Phuket (poo-ket), an island off the west coast of the Kingdom of Thailand, in the Andaman Sea.
• everything seems to click

At long last, somehow, everything in our lives has seemed to click together all at once. Kim has left her job and has started Complete Bookkeeping, a small accounting firm providing quality bookkeeping services to small businesses. Kristen is doing great in school, and loving life. I'm drumming my ass off and at the peak of self realization. And always in the back of my mind is the warning from The World According to Garp: "Beware the Under Toad."
• baseball be berry good to me

After the incredible run of the 2000 Seattle Mariners, spurned by my fanatical baseball fan Mother, we got Season Tickets for 2001. We held the tickets for several seasons and really enjoyed going to the games.
• it wraps up down under
In 2001, I got to travel to Australia to work at yet another trade show for Sony.

It was a real hoot, and I had a fantastic time in Sydney. But I realized that I was pretty tired of the travel and trade show routine. Kim and I talked it over and decided to hang up the old Sony shirt one last time and call it quits. It was a great eleven year ride, but I'm done.
• return to public service

After 7 years at APS, the longest I've ever worked at one place, I chose to move on and accepted a position as Senior Editor at the University of Washington. I quickly advanced to become the Post-Production Supervisor. I implemented real technology change there that had a lasting impact on the organization. It was just very strange to suddenly feel much older being surrounded by college students.
• and i watched it happen

On September 11, 2001, I watched thousands of people die on my television. I had an idea of what was happening, but I watched anyway. It was a great exercise in helplessness - bearing witness without being able to offer a remedy. And as time moves on, I've come to realize a feeling of complicity accomplished through my watching. And I suspect that I'm not alone in this, as we no longer see this footage anymore - we've come to a national agreement that it was wrong to watch, and we can look no longer look now that we clearly understand what was happening at that moment.
• she did it
In June of 2006, Kristen actually graduated from High School. My family came out from Philadelphia, which was awesome! The entire family, including my Mom and Fred and Kim's family came to join us in a wonderful celebration.
• she's off..
Not too long after graduation, Kristen moved out and into her apartment. She did the typical 18 year old thing, with the typical result...
• and she's back.
Kristen's first attempt at apartment living with friends didn't quite work out. She came back home, although we didn't see her much.
• didn't see that coming
In May of 2008, I was suddenly laid off from my position at the University of Washington, along with 65 of my colleagues. My unit apparently had a shortfall of
$10
$40+ million that nobody caught. This was a very unexpected blow at the worst possible time. Shortly after losing that position, the global economy tanked. We struggled to keep our heads above water and managed to survive, thanks in no small part to the colleagues who went out of their way to ensure I had work.
• 1 2 3 4 5 6 7 8 9 10 11 12 13 14 15 16 17 18 19 20
On April 1, 2009, Kim and I celebrated our twentieth wedding anniversary. We stayed at the Hotel Monaco in Seattle and had lunch at the Columbia Tower. We then went up to the top to enjoy the view of Seattle from the 73rd floor. We returned to the hotel and spent some time calling everybody who was in our wedding party and thanked them for being there for us - that was a lot of fun! Then it was off to dinner at Morton's Steakhouse. We had such a great time that it felt like some magical dream.
• demonstration quality
In April of 2009, I received my Divemaster certification at the conclusion of a 6 month challenging course. I love helping people discover this fantastic activity and grow into safe divers.
• told you so
See - I knew you'd end up reading it all. I'm still pondering the 2010 to the present part, so stay tuned for those updates.
Want to read
my mission
? (It's MUCH shorter!)